Aussie Gun Safes
Aussie Gun Safes is a business based out of our Leisure Coast Sheet Metal workshop in Batemans Bay.
We have a standard stock range consisting of 3 Pistol Safes and 1 Rifle Cabinet which are displayed in our showroom.
Model 150 Pistol Safe
Dimensions: 150mm high x 290mm long x 150mm deep
This safe will hold 2 or 3 small revolvers or semi-auto pistols. It is often combined with the rifle cabinet as a separate ammunition container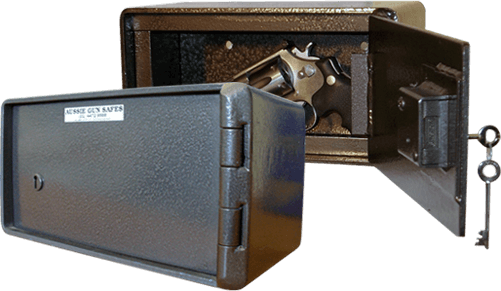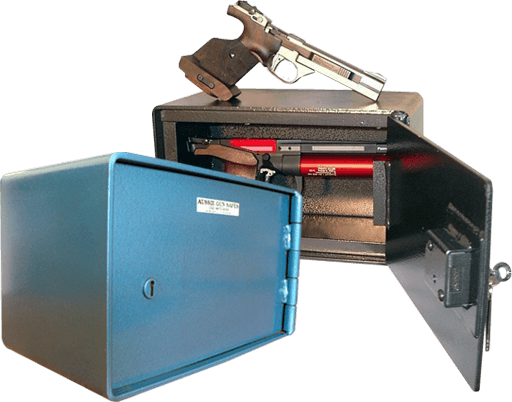 Model 200 Pistol Safe
Dimensions: 200mm high x 350mm long x 200mm deep
This safe will hold most centre fire and standard pistols, smaller air pistols and most revolvers.
Model 250 Pistol Safe
Dimensions: 250mm high x 450mm long x 250mm deep
This safe will hold most pistols, air pistols and Blackpowder pistols.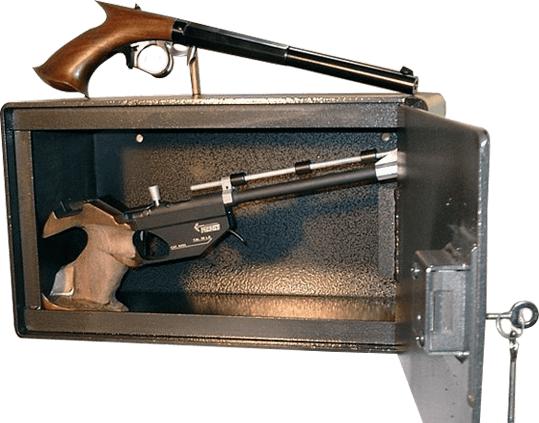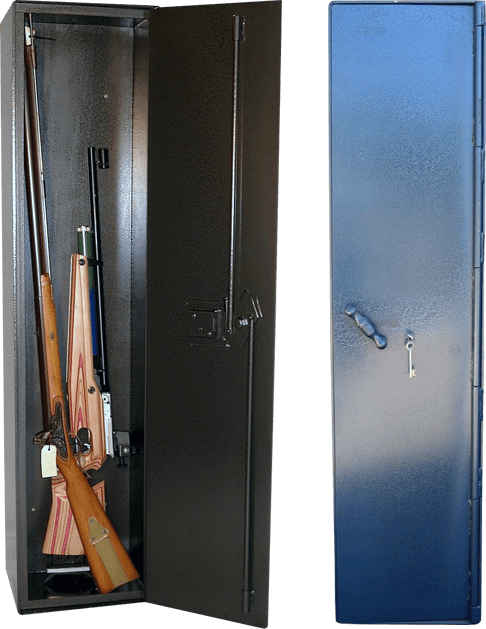 Model 1300 Rifle Cabinet
Dimensions: 1300mm high x 300mm wide x 250mm deep
All safes meet the requirements for category A, B, C & H (including the Rifle Cabinet.) Safes are manufactured and designed to comply with the strict requirements and specifications as set by the New South Wales Firearms Registry.
Manufactured from heavy gauge 6mm steel, "Jackson's" 6 lever locking system, drill resistant plate under the lock, lock support strap, recessed door and back and a "dogging" bracket welded to the door means peace of mind for you.
Safes are pre-drilled for easy mounting, supplied with 2 keys and come finished in two coats of tough "Hammer Tone" enamel paint.
We deliver to all parts of NSW and the ACT – a quote can be supplied on application.
Custom made Safes to protect other valuables can be manufactured to suit your requirements, whether it be for cameras, computers, tools or jewellery.
Please Note: Colours are a guide only, we cannot cater to specific colour requests.
Please Note: Special discount applies to orders of ten (10) or more safes at the same time only.
Manufacturing Relationships.
Distributing Quality.
we have all the solutions for your exhaust hoods & sheet metal requirements